Academy Prep is all about preparing children to succeed in multiple ways. Every element of the Academy Prep experience is focused on this principle. Our mission's results demonstrate that hard work, personal responsibility, and education are the keys to breaking the cycle of marginalization too often encountered by Academy Prep's students and their families; our school makes a promise to create those unique opportunities for learning that transform lives and build strong character. The Academy Prep promise is the framework on which students realize their dreams. Students understand that if they commit to working hard and maintaining high scholastic and social achievement, Academy Prep will help them develop those personal qualities that enable them to successfully attend an outstanding prep school and college. This promise is central to our mission.

At the core of our school's promise is the intensive academic program. But to be successful, students must also be involved in a wide range of other activities that focus on building personal skills and talents. Through our Enrichment Program, students gain the self confidence, self reliance, and personal identity that, coupled with their academic skills, motivates them to apply to private schools, boarding high schools, and college prep public programs, and gives them the confidence to be successful.
Our Enrichment Program offerings change from year to year. Below are some of the classes we've offered in the past:
Students participating in a game of chess.
Around the World
Basketball
Band

Book Club

Chess
Choir

Cooking
Cultural Arts

Debate

Drama

Flag Football

Gardening
Karaoke
Ropes Course

Soccer

Volleyball

Yearbook

Yoga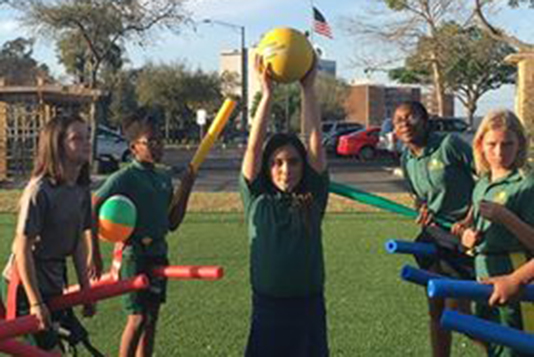 Book club competing in a game of Quidditch after reading "Harry Potter".