In addition to Academy Prep's full-time academic, arts, and chess faculty, Academy Prep partners with the AmeriCorps Notre Dame Mission program for additional teachers. Annually, 5-7 AmeriCorps specialists call Academy Prep home. They live on campus in comfortable, spacious, fully-furnished apartments, with a stipend, food allowance, rent, and utilities covered by Academy Prep. The AmeriCorps specialists are an integral part of Academy Prep: they run our Academic Support Program, assist in serving and supervising meals, and teach unique enrichment program classes. Academy Prep's specialists from AmeriCorps come to the organization with a wide range of talents, backgrounds, and areas of expertise.

AmeriCorps is a program of the Corporation for National and Community Service, an independent federal agency whose mission is to improve lives, strengthen communities, and foster civic engagement through service and volunteering. AmeriCorps provides full-time members to community organizations and public agencies to create and expand programs that build capacity and ultimately bring communities out of social and economic distress. In addition to having rent and utilities covered, Academy Prep's AmeriCorps teachers receive a modest bi-weekly stipend, a monthly food allowance, and a significant education scholarship at the conclusion of the service year. For more information on AmeriCorps and the AmeriCorps program at Academy Prep, please visit: http://www.americorps.gov/, or contact us using the form below.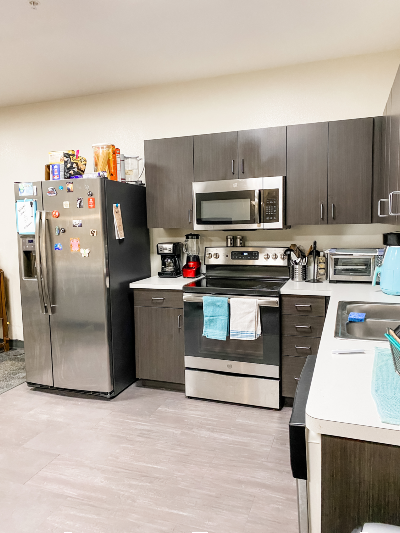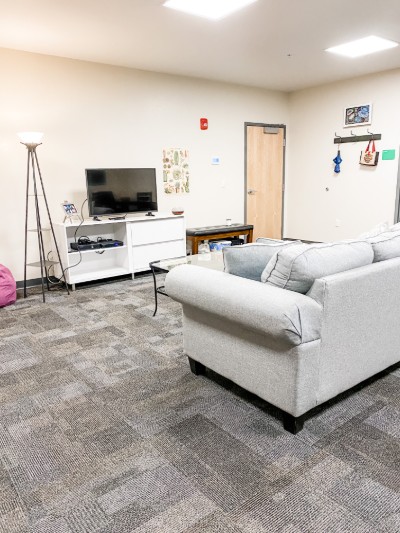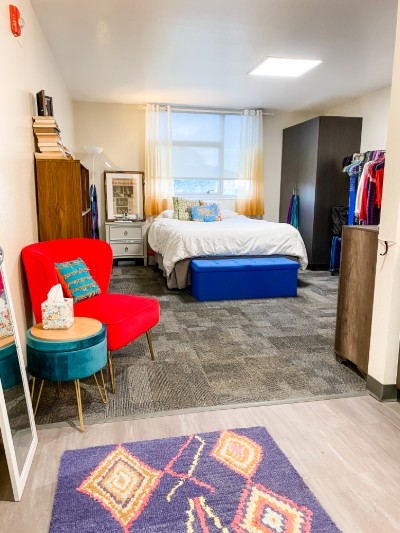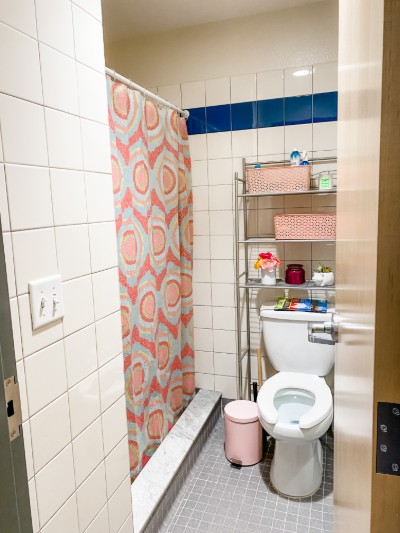 Pictured here is one of the two AmeriCorps apartments. From left to right: shared kitchen, shared living space, private bedroom, private bathroom.
To learn more about serving as an AmeriCorps specialist, use the contact form below.